Well, the truth is out. Knitting is three and a half times more dangerous than blogging. Knitting is also 100 times less dangerous than skydiving. These are good things to know. I learned them on xkcd.com.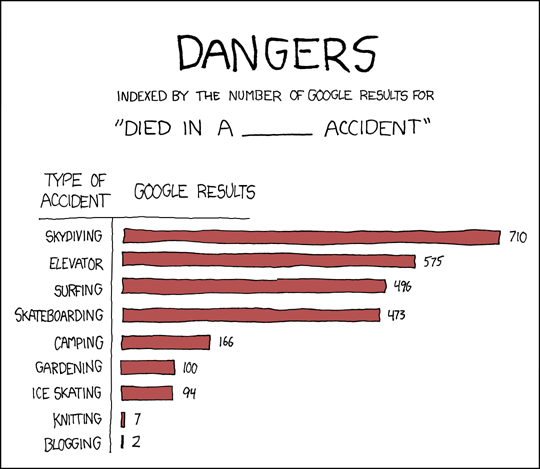 Here are two more non-knitting-related comics from xkcd that I've enjoyed recently: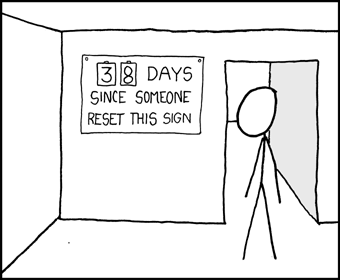 (We have some of these signs at work. I snicker every time I walk past them.)


-----

By the way, for those of you who might wonder, Drunken Monkey Knits will remain Drunken Monkey Knits. I will not be changing the name to Drunken Monkey Knits And Sometimes Crochets (Even Though She Is Still Mostly Crochet-Racist) Like Around The Attachment Panel Of The Sheldon Pattern Or If The Pattern Is Too Cute Not To Make, Like, You Remember, That Frog Pattern, And Oh By They Way This Title Is Way Too Long To Fit In Any Of The Blogger Templates, Okay Bye.